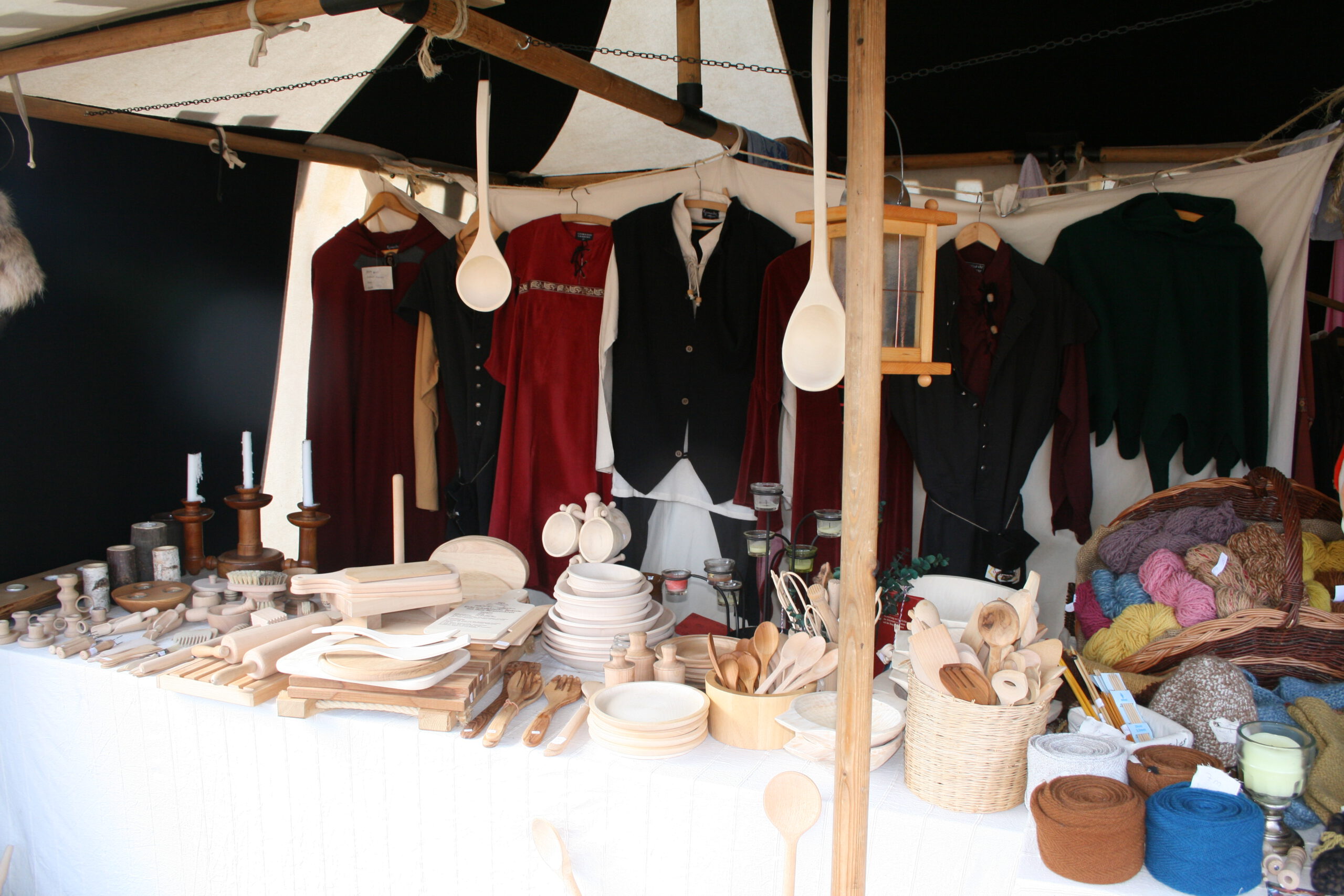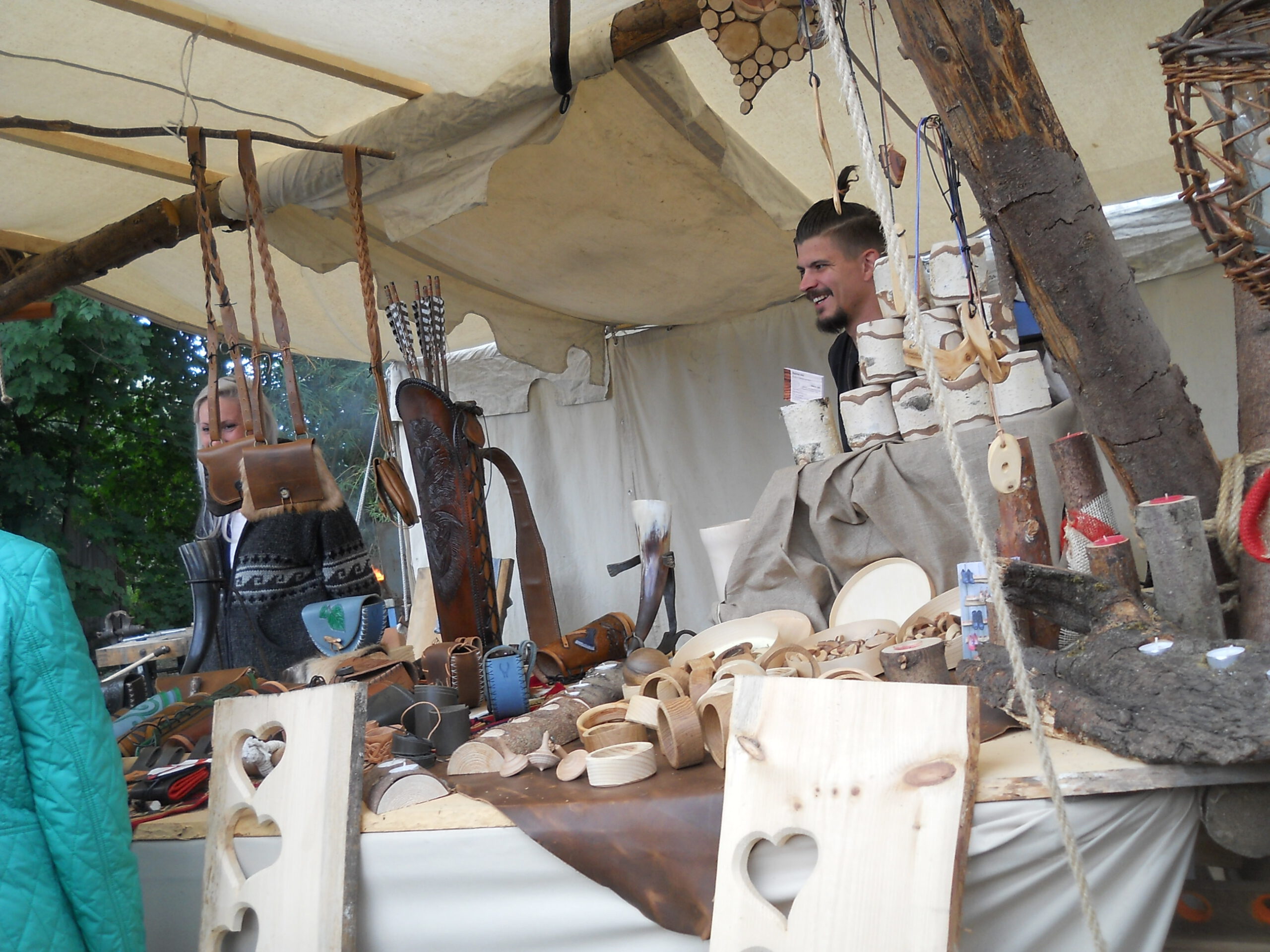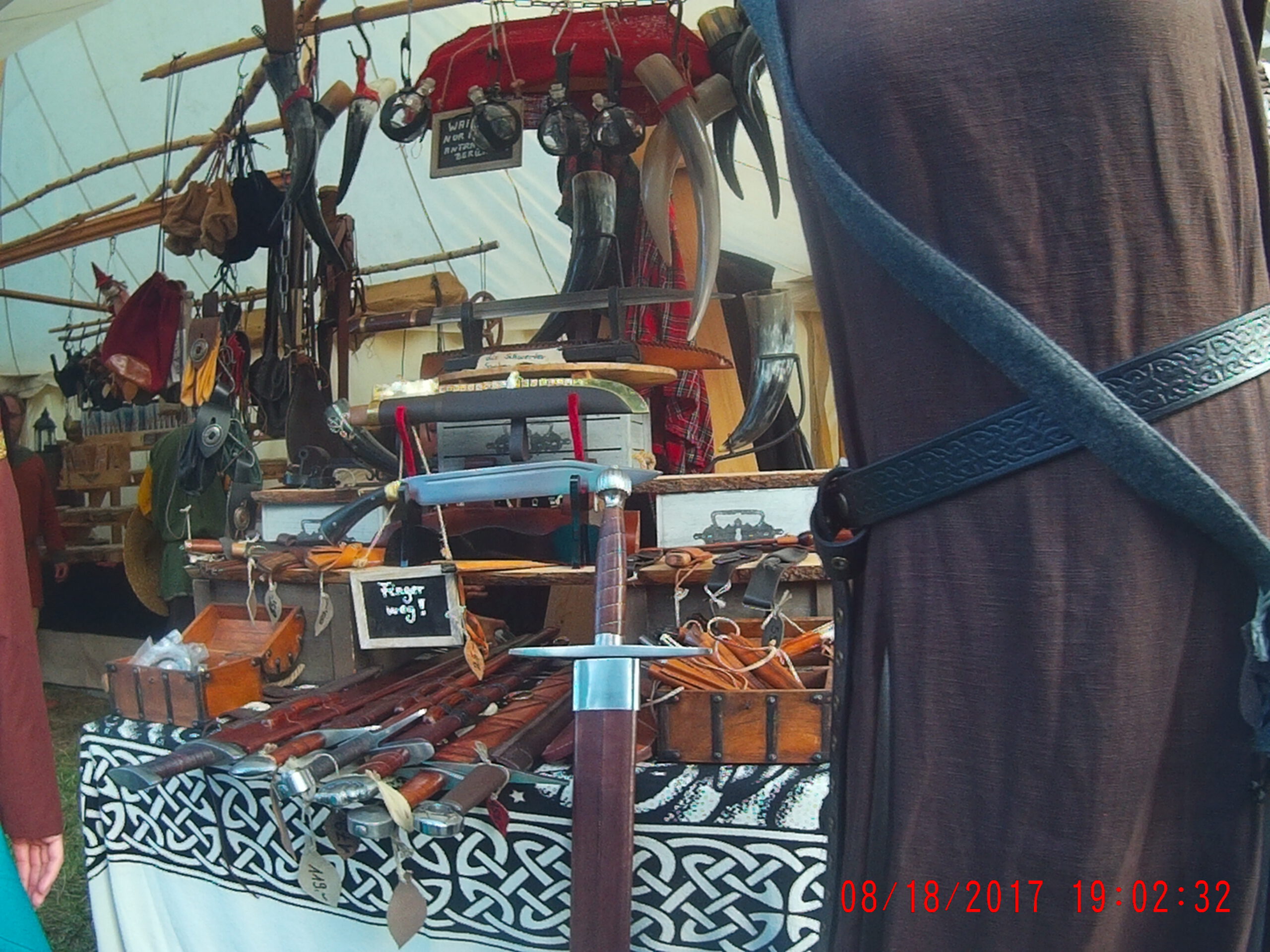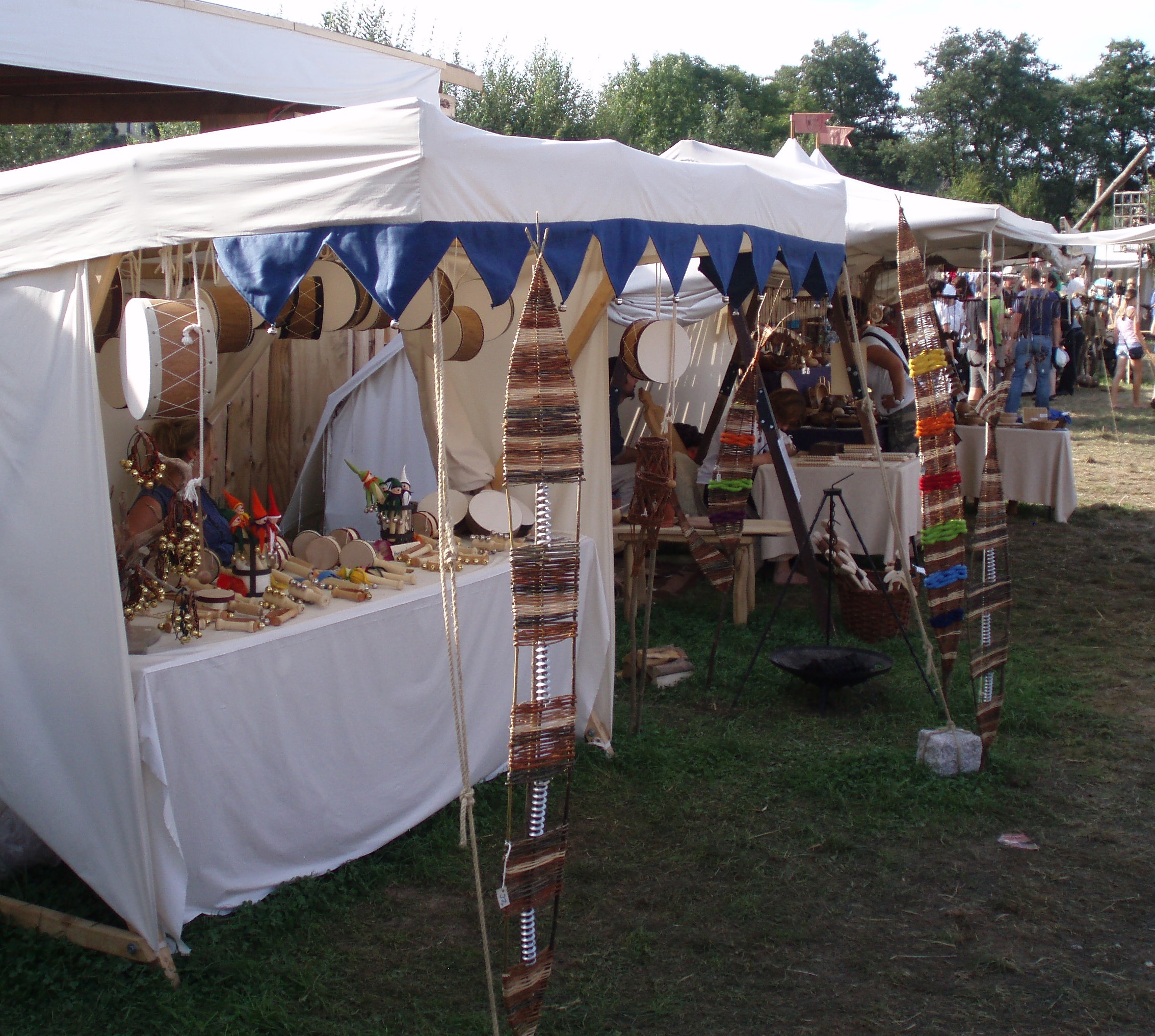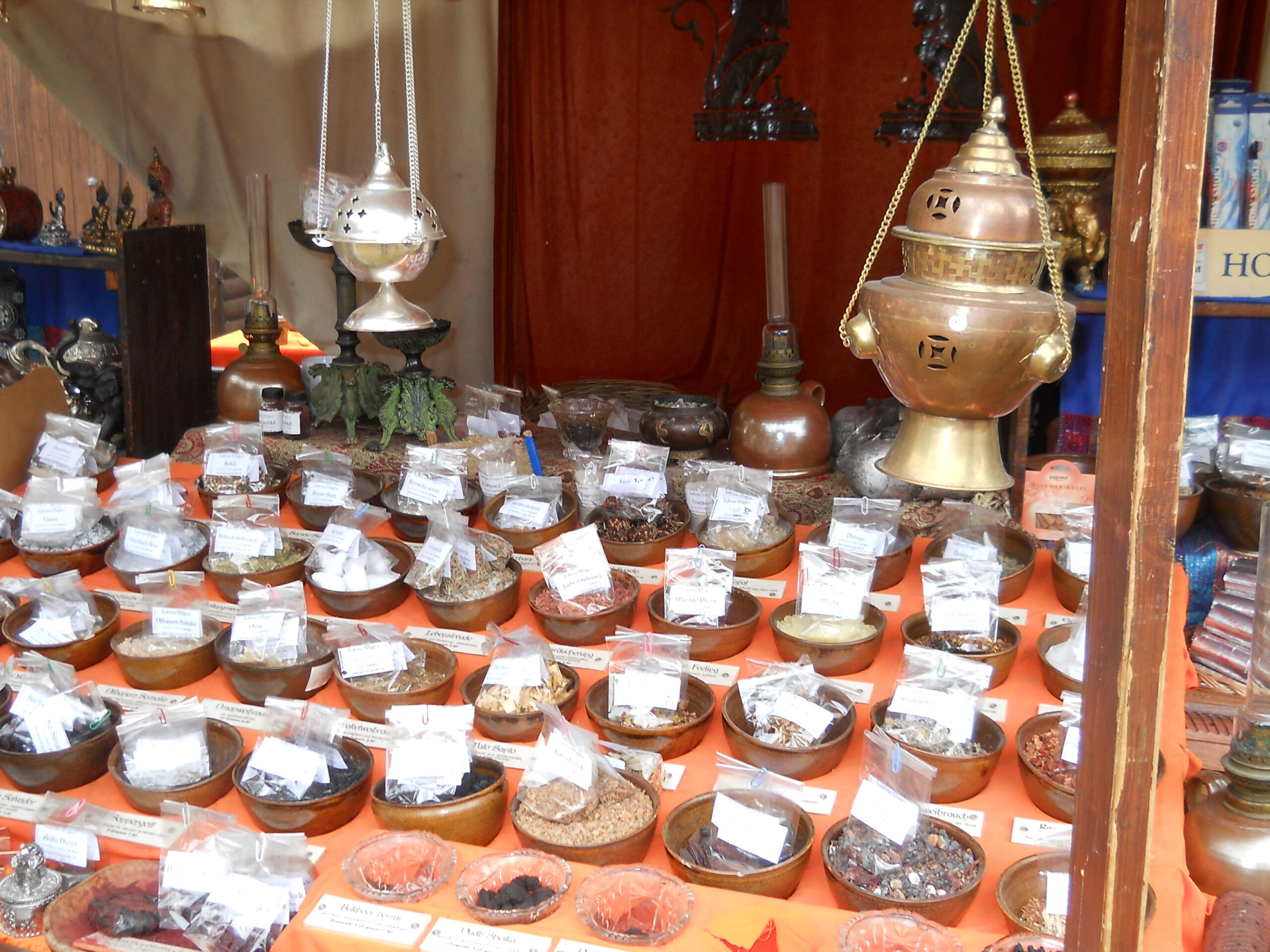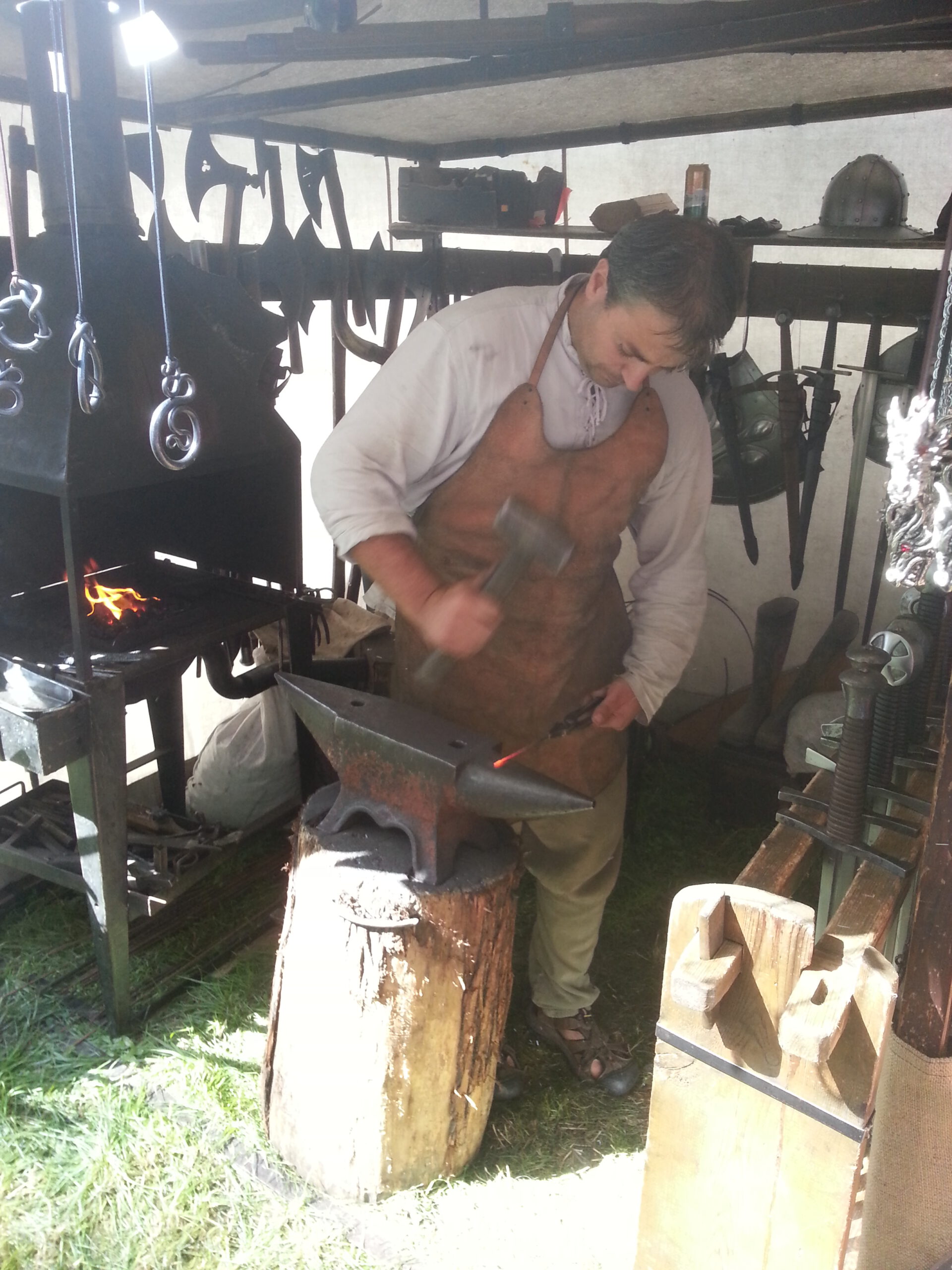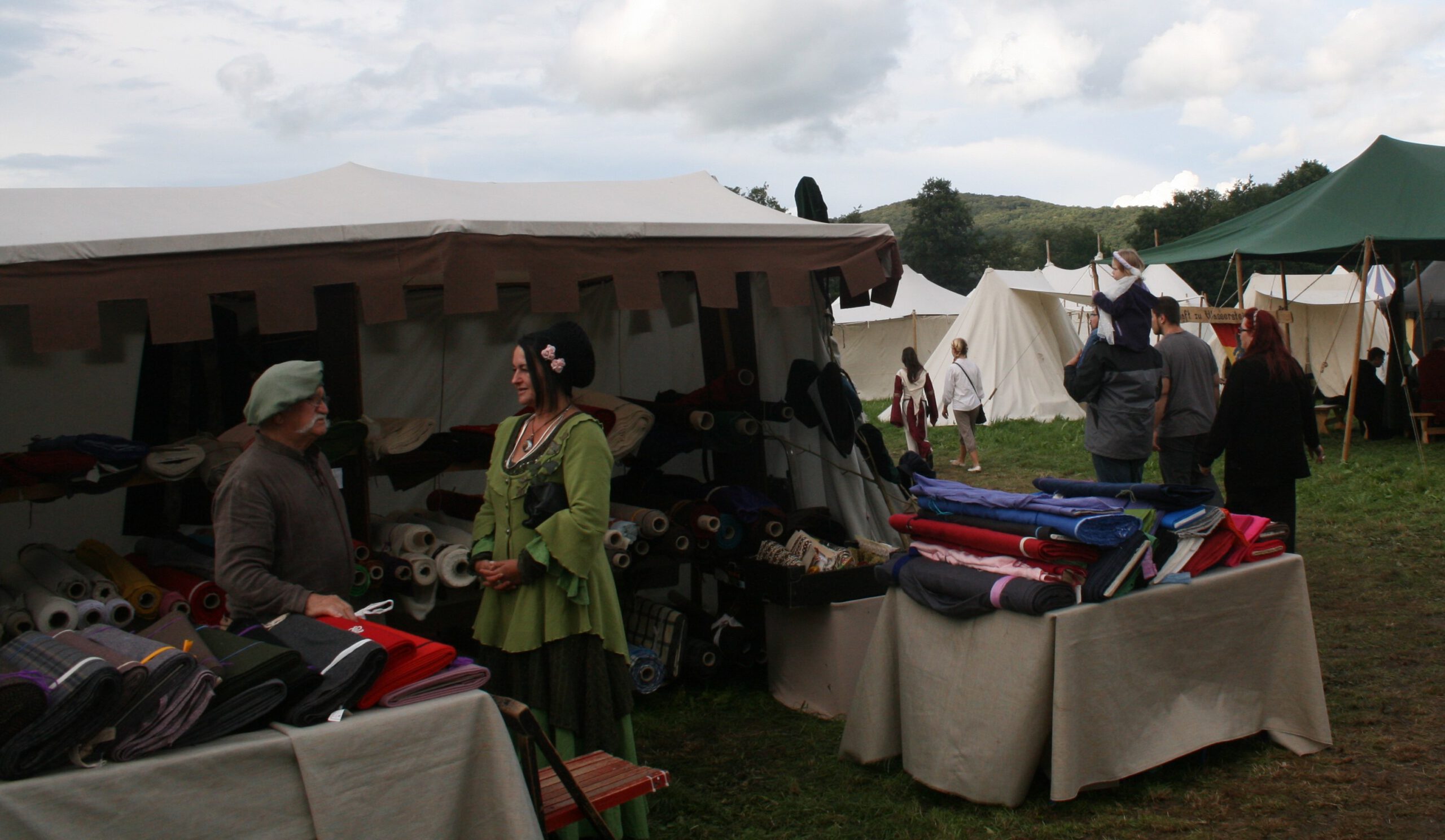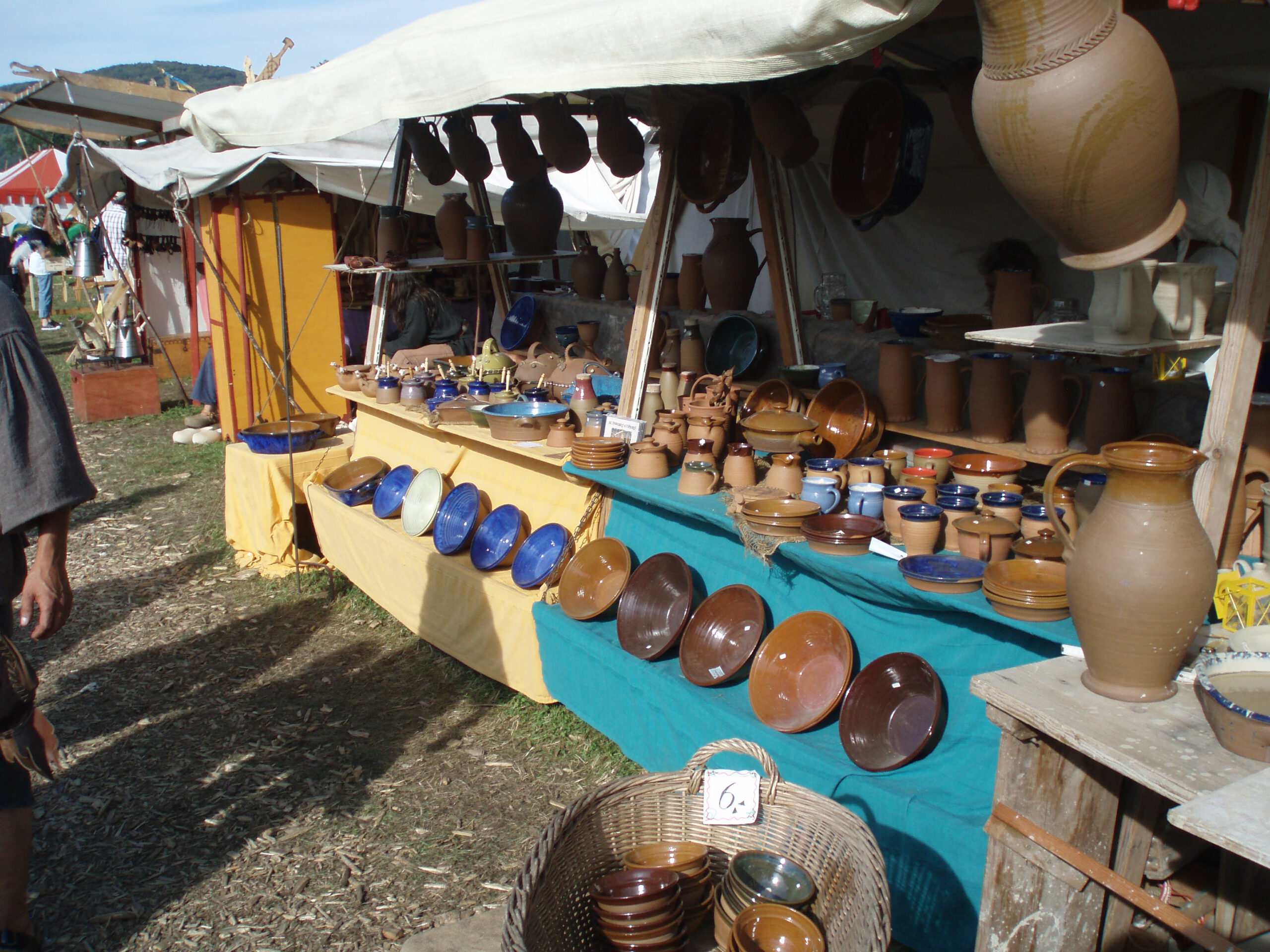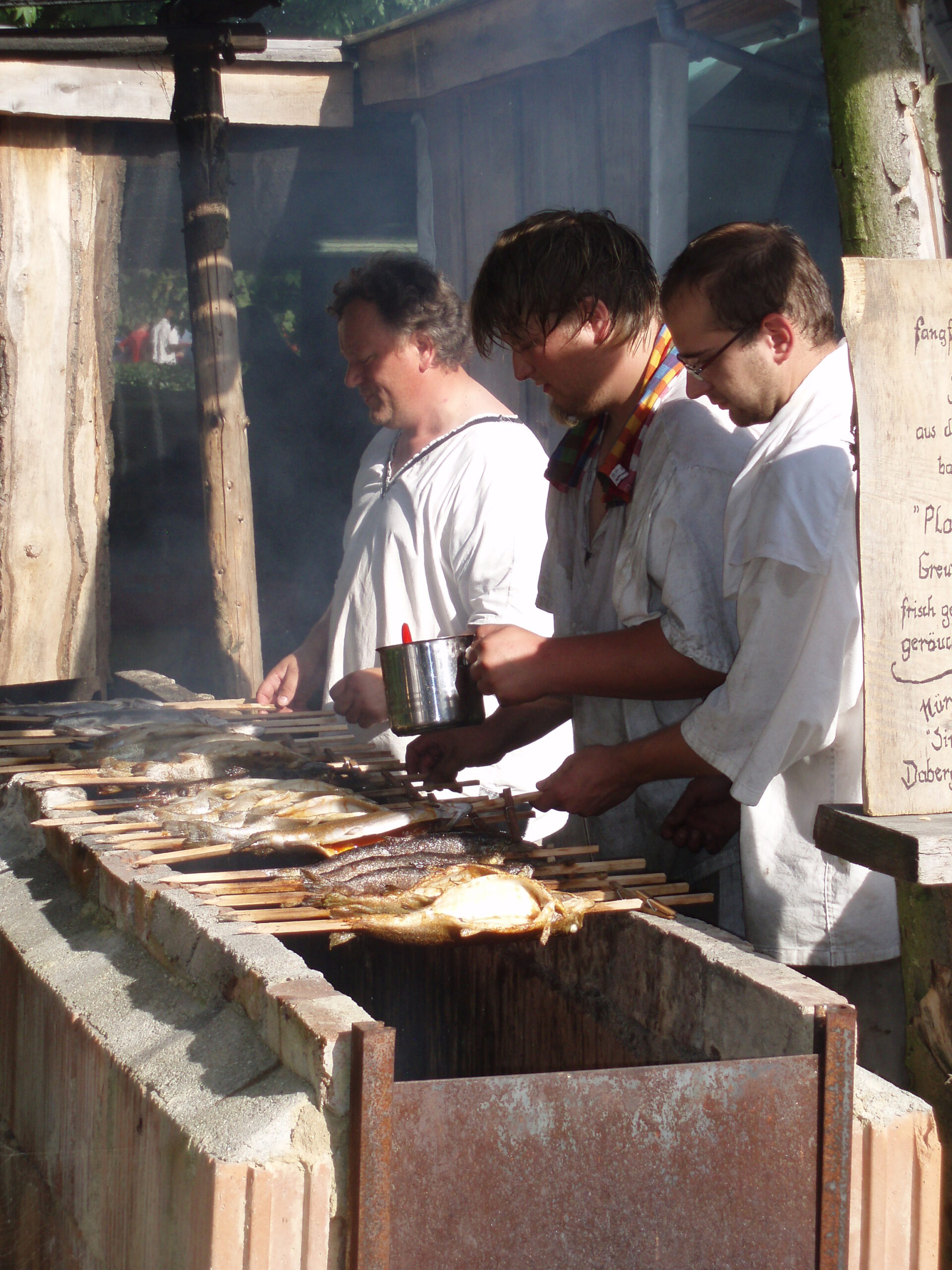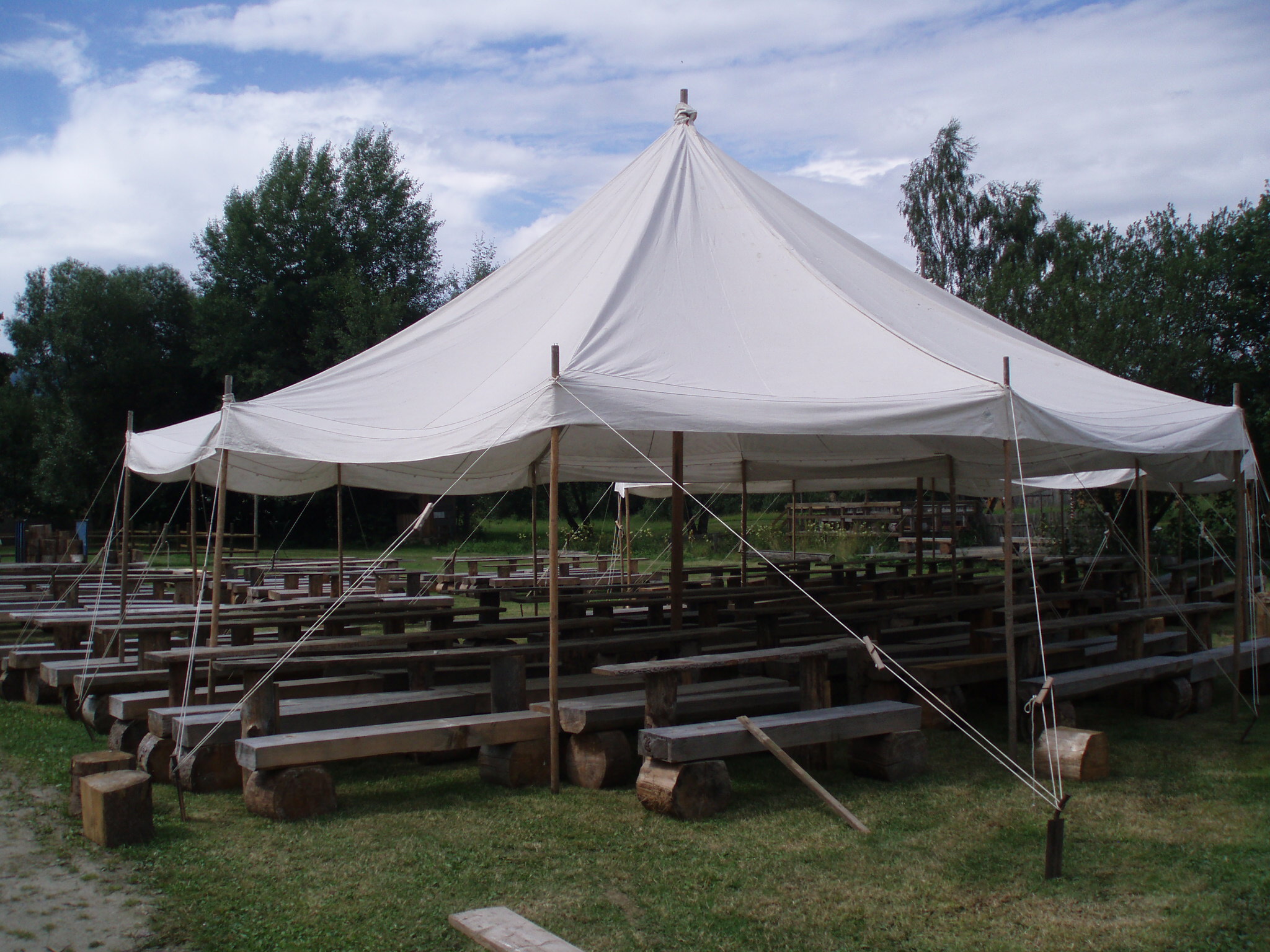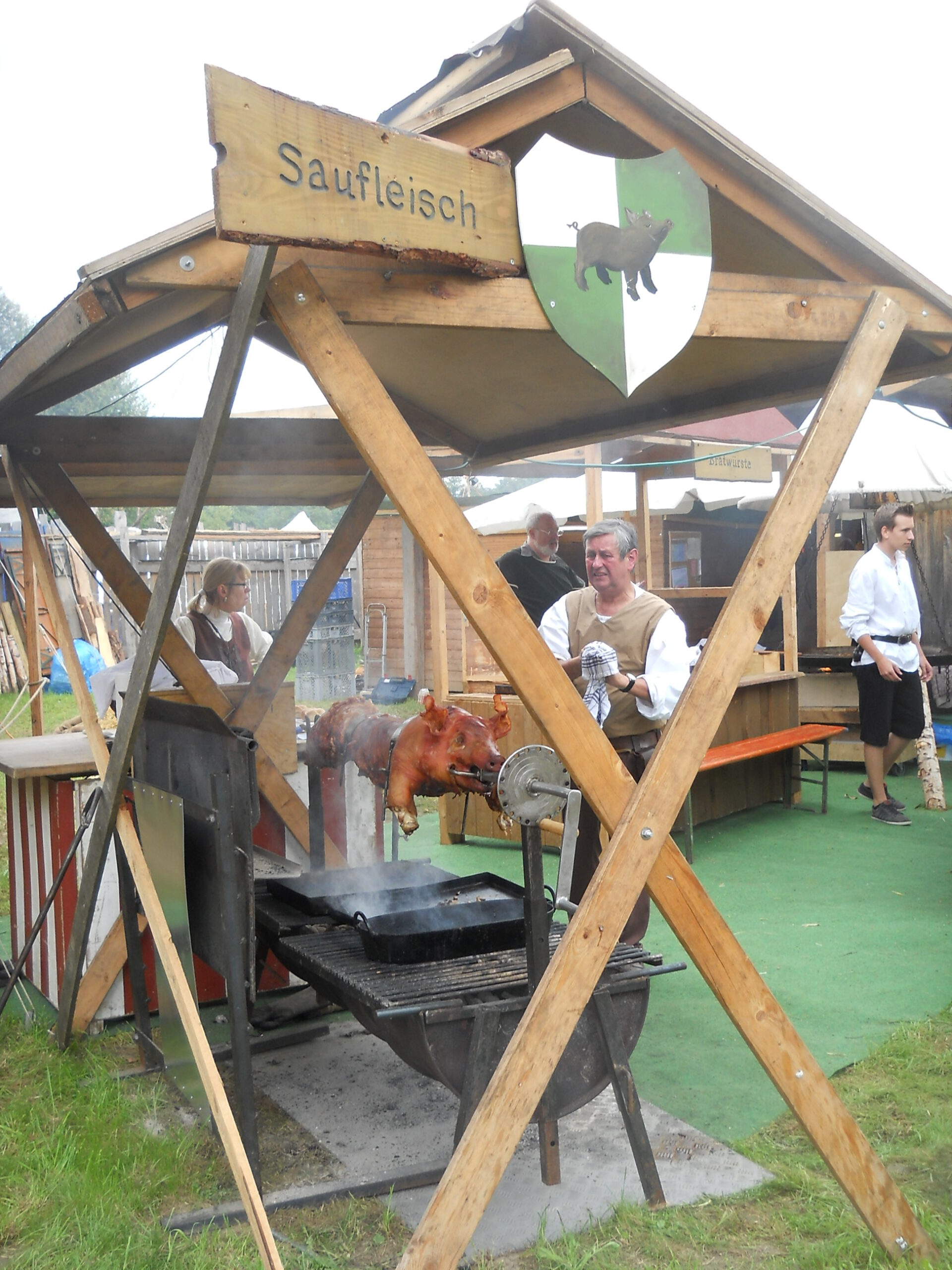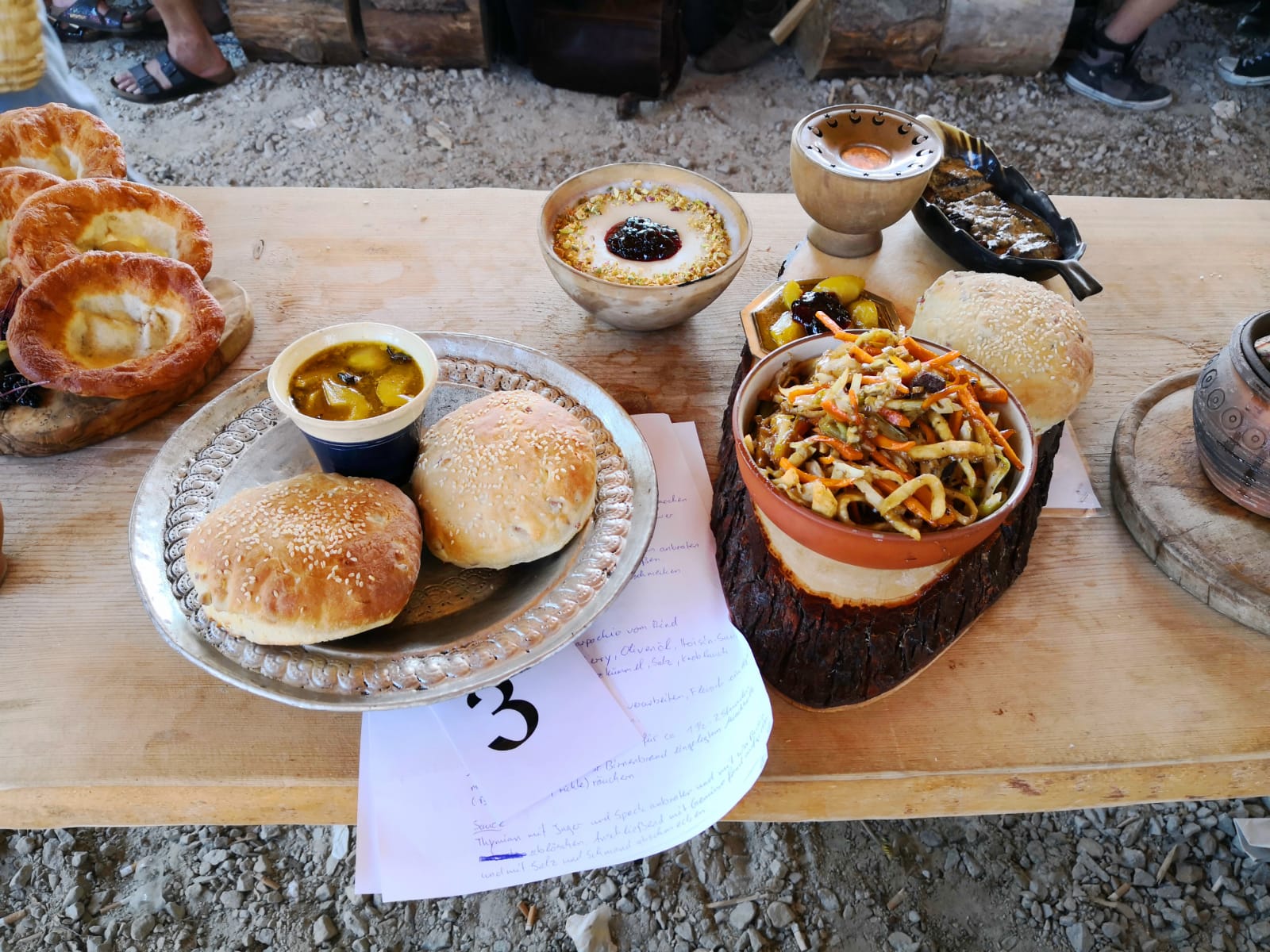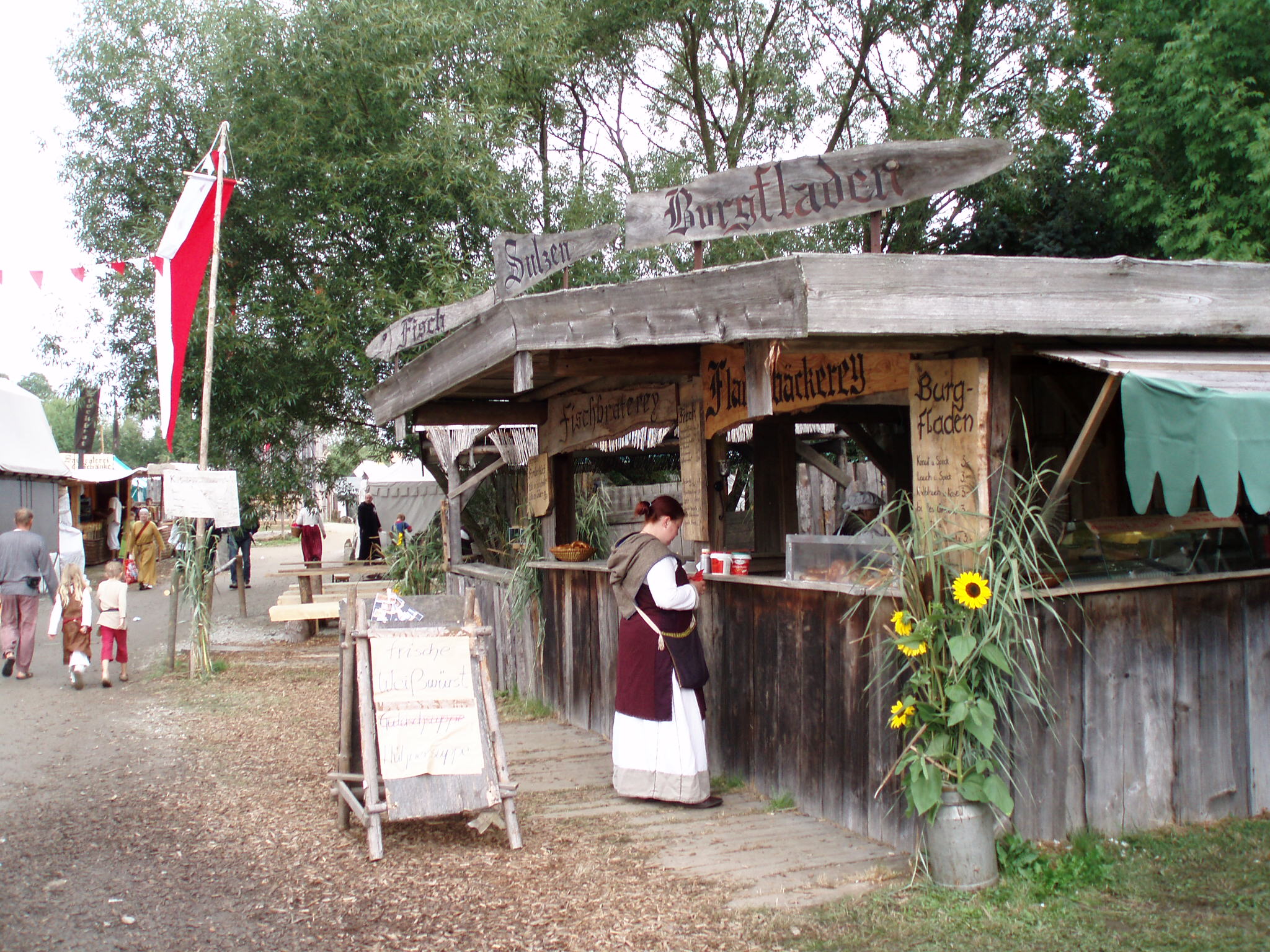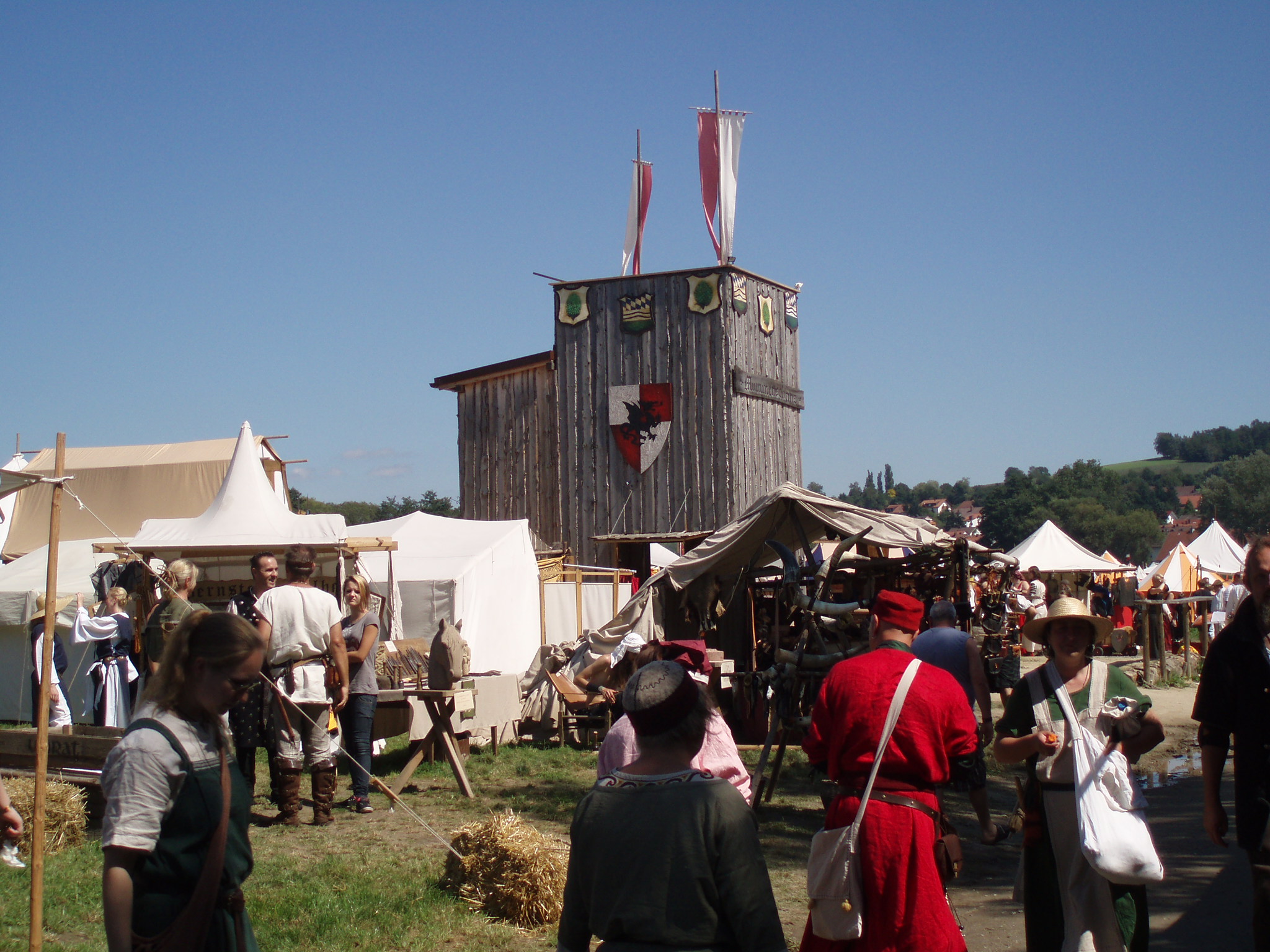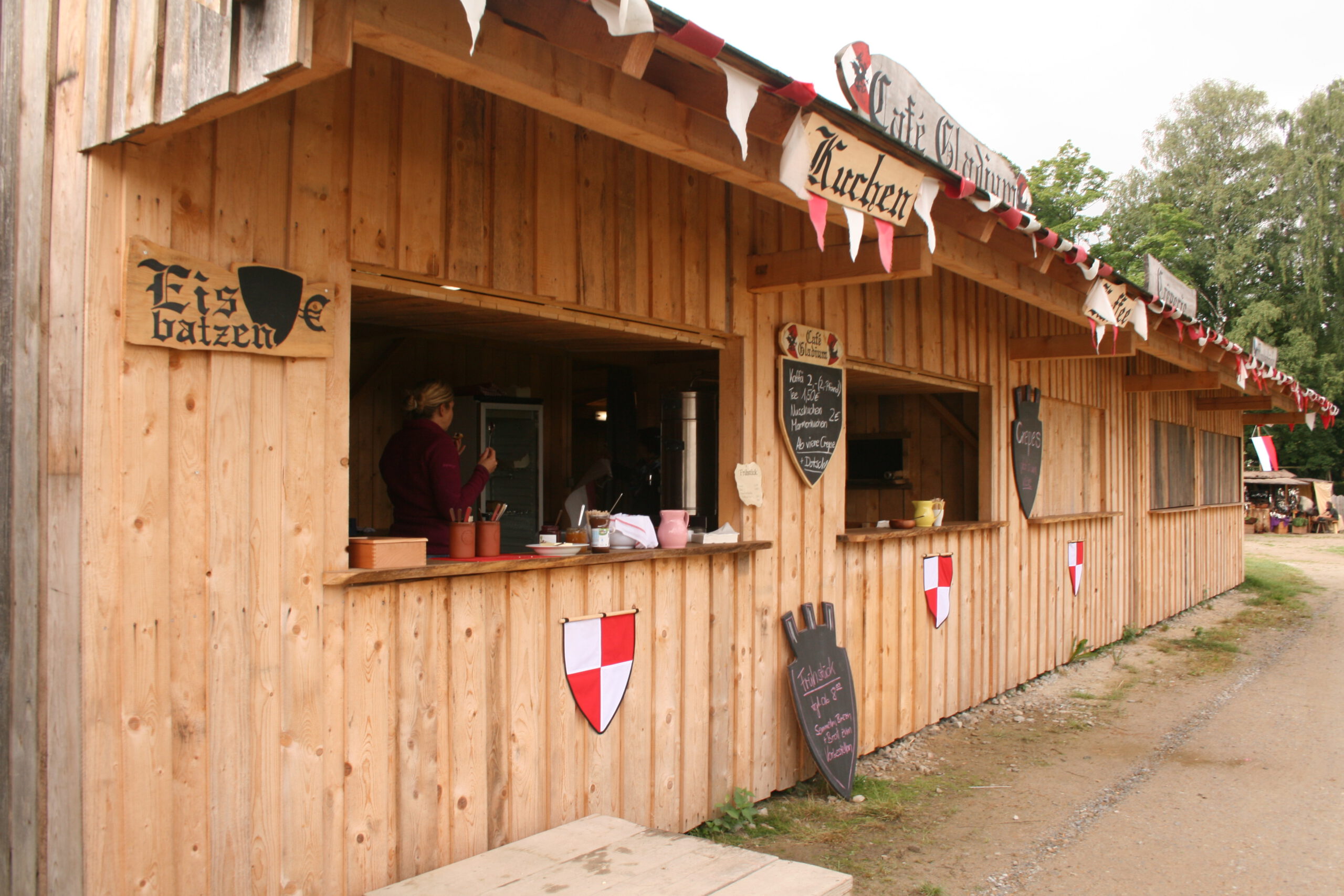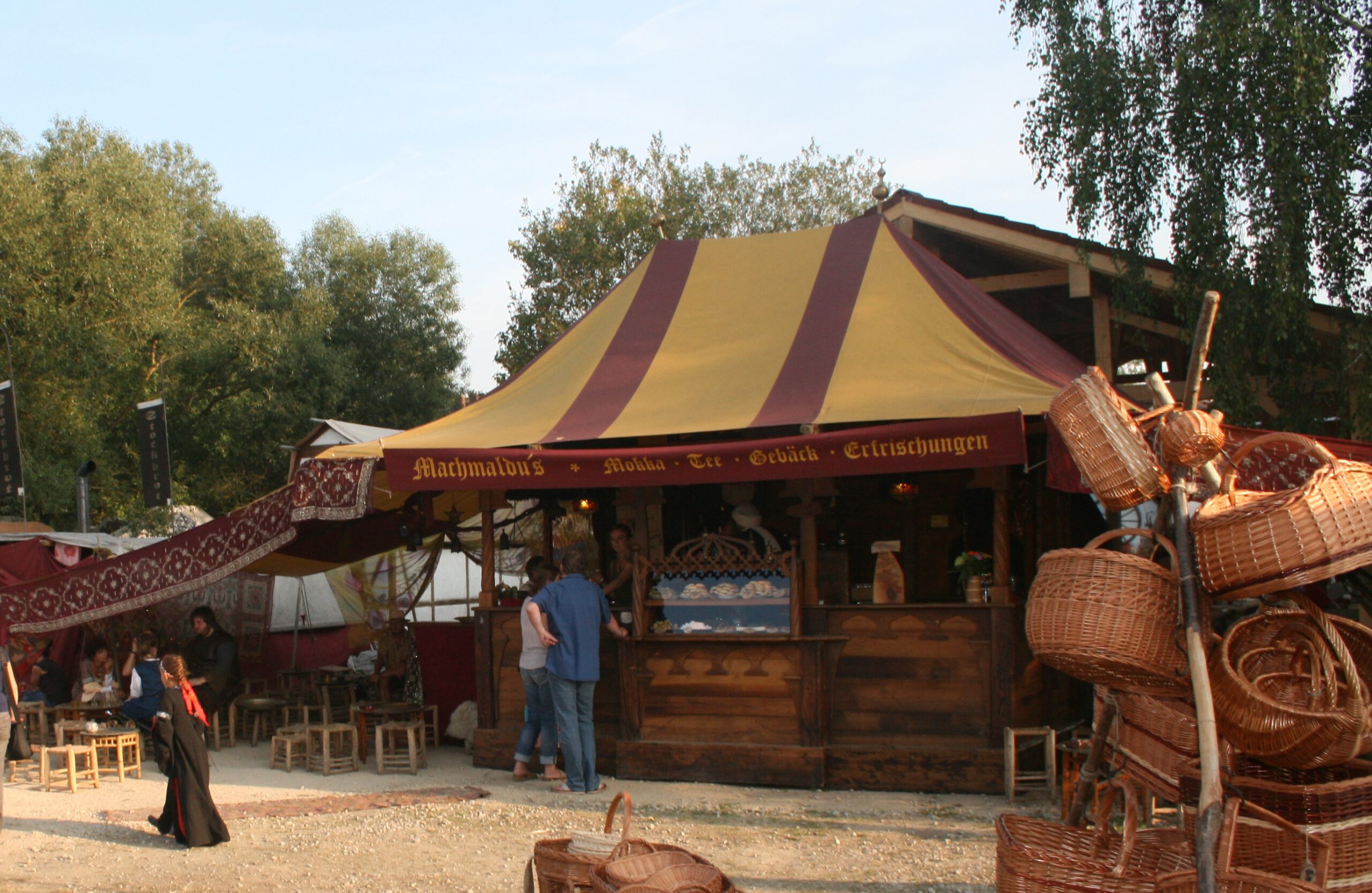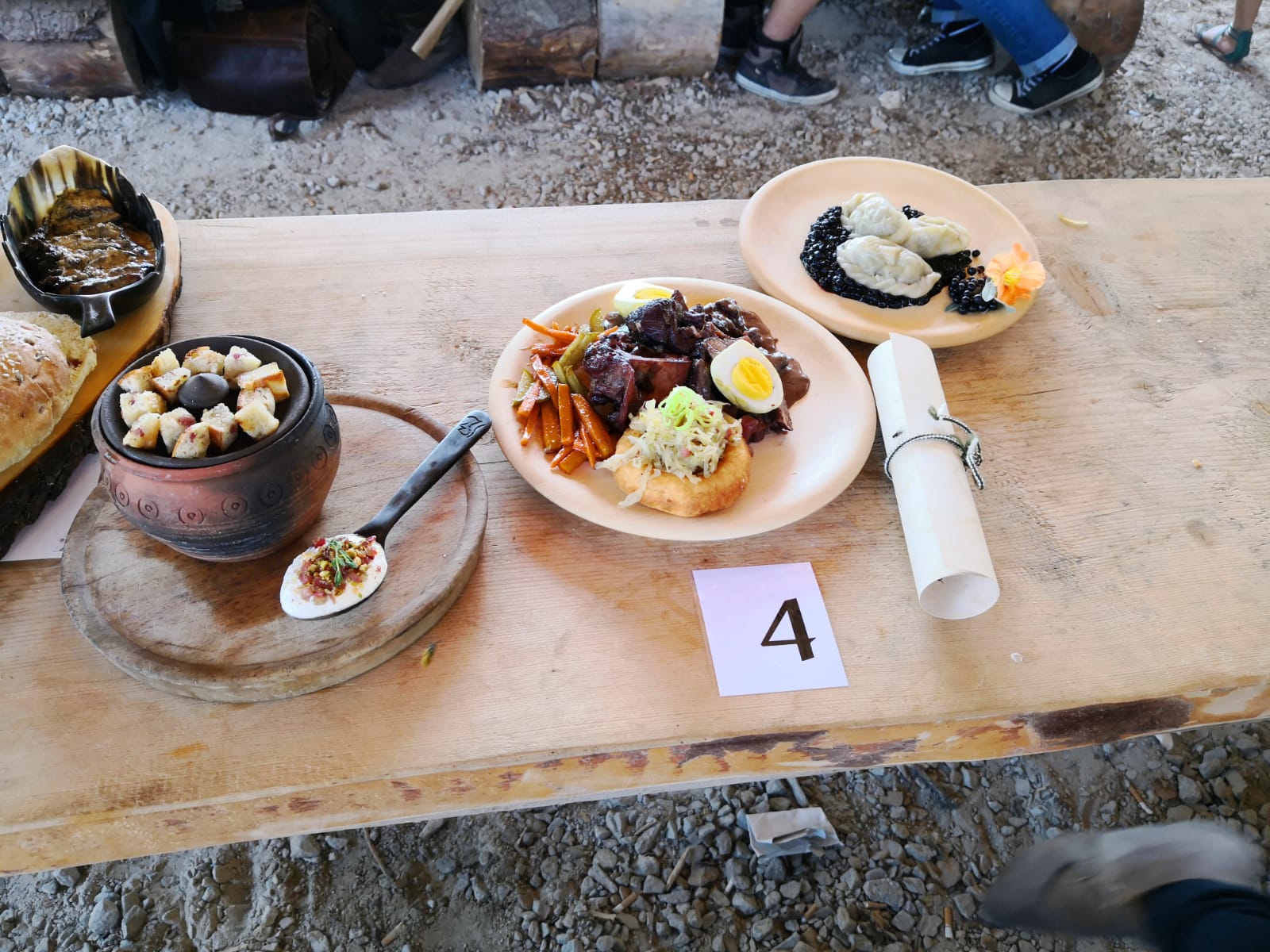 ---
Stroll through our market, experience medieval craftsmanship and enjoy delicious treats.
The merchants' goods range from weapons and armor, sustainable products such as soap and baskets, to materials such as woolen fabrics, skins and leather for clothing and equipment. Decorative items such as jewelry and medieval artifacts are also for sale.
Our market offers a variety of culinary delights. Medieval delicacies await you in the kitchens and roasteries. Exotic sweets round off every princely meal and are very popular among those with a sweet tooth. Mead, wine and spirits support the culinary delights. Especially the dark, unfiltered beer, brewed especially for the event, invites you to stay longer under our big sun sails.
---